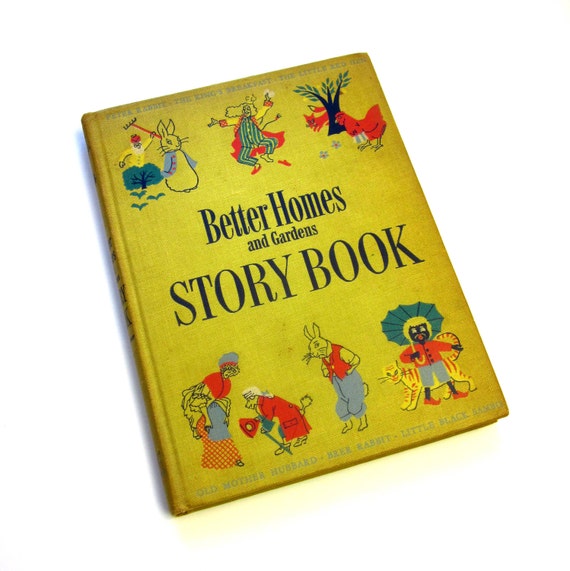 How many of you have lived a better life because your mother read to you the stories in the 1950's Better Homes and Gardens Storybook? I can honestly say that my life as a writer and an artist began long before I went to school. It began on my mother's knee when I heard tales about people that lived far away and long ago–or perhaps, that never lived at all, but were only imagined.
Although we lived in a remote, rural area, my mother bought the Better Homes and Gardens Storybook. I cannot even imagine where she found it. Perhaps a traveling salesman sold it to her.
My two very favorite stories were The Little Red Hen and Little Black Sambo.
©Jacki Kellum July 15, 2016
Includes:
*The Story of Little Black Sambo by Helen Bannerman*
The Little Red Hen by Helen Dean Fish*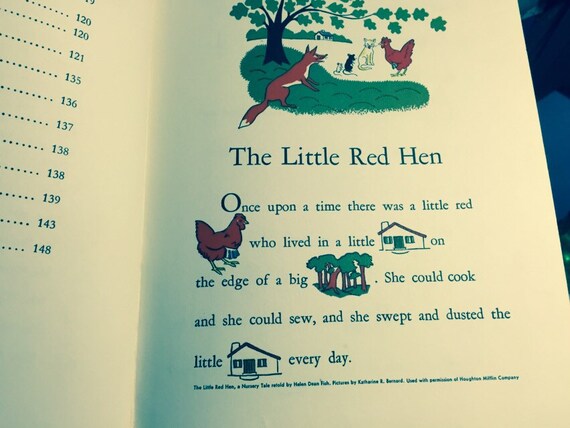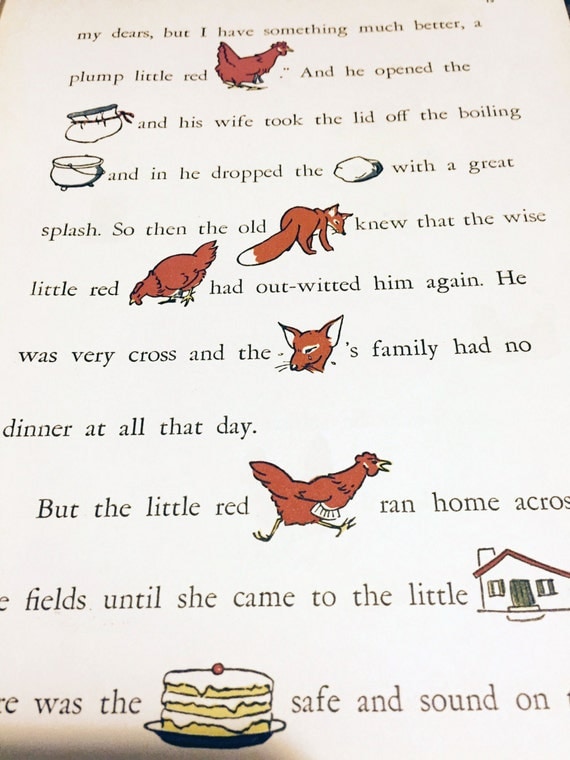 *A Rose is Red*
*The Nonsense ABC by Edward Lear*
*How Charlie Made Topsy Love Him by Helen Hill and Violet Maxwell*
*Hurt No Living Thing by Christina G. Rossetti*
*The House The Jack Built by Randolph Caldecott*
*Finger Games*
*The Owl and the Pussy Cat by Edward Lear*
*The Tale of Peter Rabbit by Beatrix Potter*
*What Is Pink? A Rose Is Pink by Christina G. Rossetti*
*Names by Dorothy Aldis*
*Meeting the Easter Bunny by Rowena Bastin Bennett*
*1 and 1 are 2 by Christina G. Rossetti*
*Months of the Year by Christina G. Rossetti*
*The Goops : Table Manners by Gelett Burgess*
*Uncle Remus Initiates the Little Boy by Joel Chandler Harris*
*The Wonderful Tar-Baby Story by Joel Chandler Harris*
*The Mitten Song by Marie Louise Allen*
*The Little Turtle by Vachel Lindsay*
*One, Two, Buckle My Shoe**Butter by Janet Smalley*
*Ten Little Indians*
*Over in the Meadow by Olive A. Wadsworth*
*The Old Woman and Her Pig**Days of the Week*
*The Kings' Breakfast by A. A. Milne**Rain by Robert Louis Stevenson*
*Lines and Squares by A. A. Milne*
*The Brownies' Circus by Palmer Cox*
*The Wind by Robert Louis Stevenson*
*Who Has Seen the Wind? by Christina G. Rossetti*
*The Elephant's Child by Rudyard Kipling*
*Peter Pan in the Never-Never-Never Land by Daniel O'Connor*
*The Pirate Ship by Daniel O'Connor*
*A Curious Pup by Al Graham*
*From a Railway Carriage by Robert Louis Stevenson*
*Trains by James S. Tippett**About Elizabeth Eliza's Piano by Lucretia P. Hale*
*Pledge of Allegiance*
*The Flag Goes By by Henry Holcomb Bennett*
*The Story of Live Dolls by Josephine Scribner Gates*
*The Swing by Robert Louis Stevenson*
*Thanksgiving Day by Lydia Maria Child*
*The Lion and the Mouse by Aesop*
*The Ants and the Grasshopper by Aesop*
*Belling the Cat by Aesop*
*Old Mother Hubbard by Mother Goose*
*All Through the Night by Rachel Field*
*The Night Before Christmas by Clement C. Moore