We have learned to honor our war veterans on the 4th of July, and veterans of our World Wars and of the Korean War and of the Vietnam War and more deserve our gratitude, but there have been soldiers who fought for us–who have not worn uniforms and who have not been honored as veteran of recognized wars–they are our veterans of Cold Wars–the unnamed and unrecognized conflicts that are fought off the grid. In most of the cases, America's fallen spies are not decorated heroes. Spying is a covert operation, and our government turns their backs on those who fall while performing that kind of duty. Anything less would jeopardize the mission.
I just caught a bit of the miniseries The Company, and it occurred to me that this year, while we are launching our bottle rockets to celebrate America's war heroes, we should widen our nets and celebrate those people who fight the other kinds of battles for our country–those that are fought without the country's knowing it.
Chris O'Donnell plays the part of an idealistic young Yale graduate who is a college friend of Leo Kitzky, a man who has been accused of being a Soviet spy.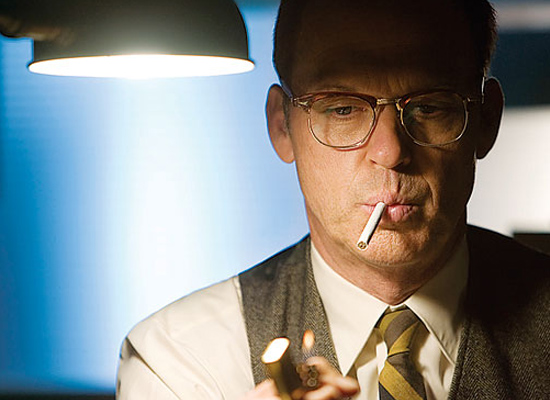 Michael Keeton is impressive as he plays the part of a quirky investigator who is determined to prove that Kitzky is guilty.
©Jacki Kellum July 3, 2016